Description
Custom paper cups 25 cl 50 pcs.
Design your unique paper cup using our online configurator. Add your graphics, pictures, photos and text. Paper cups may constitute great addition to your buisness meeting or party. There are also suitable for family gatherings or with friends. In case of problems of using creator watch our tutorial on YouTube or leave us a message.
If you prefer designing in Photoshop or Illustrator, download our template and upload your design into configurator and submit your order.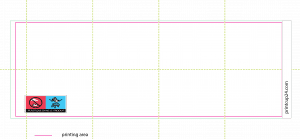 and then upload

your project to the configurator and place an order.
Specification:
A two-layer paper cup made of Cupforma Natura Aqua+ 1S cardboard with a dispersion barrier that meets the requirements for compostability according to the "Packaging. Requirements for packaging suitable for recovery through composting and biodegradation. Scheme of tests and evaluation criteria for the final acceptance of packaging".
The EN13432 standard meets the basic requirements of the Packaging and Packaging Waste Directive (94/62/EC).
On the outside, the mug is personalized with labels printed with Memjet water-based inks, which are environmentally friendly and compliant with global standards and many industry compliance standards
Inner cup cardboard 250 gr/m2
Insulating wrapper cardboard 250 gr/m2
Self-adhesive labels with print
Capacity and sizes:
Total capacity in ml:

 

250
Capacity for drink in ml:  200
Top diameter mm +/- 0,15:  80
The height of the cup:  66
Bottom diameter OD:  46