Description
Custom printed paper cups 8oz 25 cl 50 pcs.
Design your unique paper cup using our online configurator. Add your graphics, pictures, photos and text. Paper cups may constitute great addition to your business meeting or party. There are also suitable for family gatherings or with friends. In case of problems of using creator watch our tutorial on YouTube or leave us a message.
If you prefer designing in Photoshop or Illustrator, download our template and upload your design into configurator and submit your order.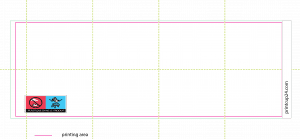 and then upload

your project to the configurator and place an order.
Benefits of using custom printed paper cups for branding
Custom printed paper cups offer several benefits for brand promotion. Firstly, they provide a cost-effective way to advertise your brand to a large audience. Imagine the exposure your brand can gain when customers carry your branded cups around, whether it's in their office, at a social gathering, or even during their commute. It's a walking billboard for your brand, reaching potential customers you may not have otherwise targeted.
Secondly, custom printed paper cups offer a tangible connection between your brand and your customers. As they consume their favorite beverages from your branded cups, they establish a sense of loyalty and trust in your brand. This emotional connection can lead to repeat purchases and word-of-mouth referrals, further expanding your brand's reach.
Lastly, custom printed paper cups provide a unique opportunity to showcase your brand's creativity and personality. With the right design and messaging, you can create cups that are not only functional but also aesthetically pleasing. This attention to detail will leave a lasting impression on your customers and differentiate your brand from the competition.
Specification:
Custom printed paper cups is personalized with labels printed with Memjet water-based inks, which are environmentally friendly and compliant with global standards and many industry compliance standards
Inner cup cardboard 250 gr/m2
Insulating wrapper cardboard 250 gr/m2
Self-adhesive labels with print
Capacity and sizes:
Total capacity in ml:

 

250
Capacity for drink in ml:  200
Top diameter mm +/- 0,15:  75
The height of the cup:  89
Bottom diameter OD:  56